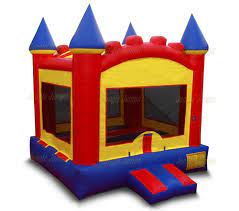 Bounce house, Moonwalks and Water Slide rental Houston, TX
Have you ever seen those inflatable bounce houses at kid parties and wondered what is that? How do I order one? How does this whole thing work? its quite simple actually. All you do is book one online and let us handle the rest!
As you may have noticed from the link above there plenty of different sizes and shapes to choose from when deciding on what bounce house to book. You can pick from small ones or large ones depending on your needs(budget, yard size, etc). Furthermore there are some that have slides attached to them aswell! We usually call this type "Combos" because they are 2in1 double the fun inflatables!
is it Moonwalks or bounce houses in Houston, TX
We have heard them called several different things, such as spacewalks, bouncy houses, moonwalks, moon bounce – but no worries they are essentially the same thing. Similarly, how you call a cougar a mountain lion or a jaguar but they are the same animal. So dont let this fact confuse you when booking a bounce house in Houston, TX.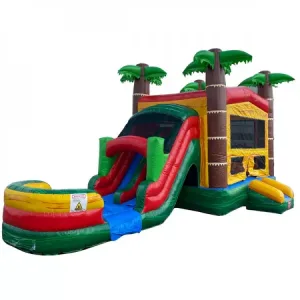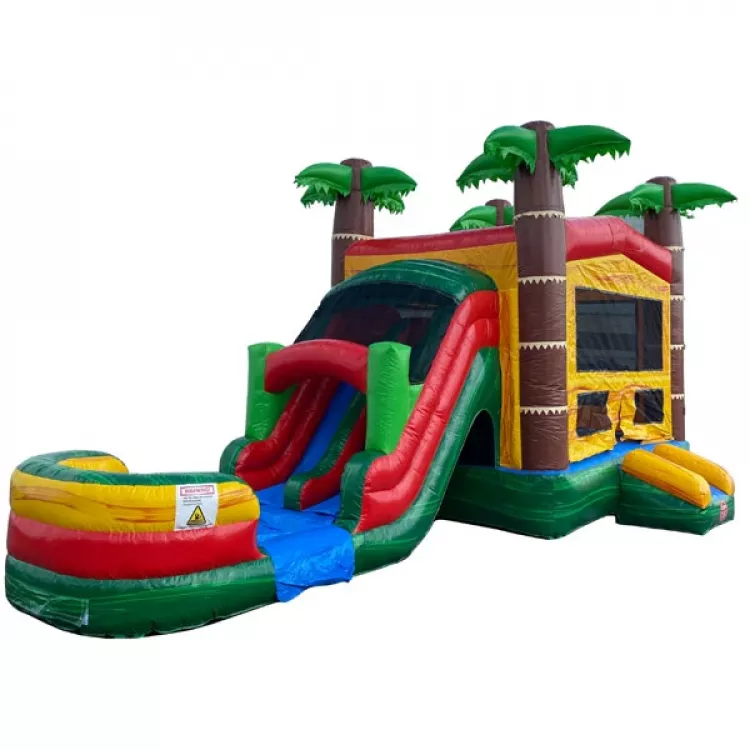 What exactly is a bounce house?
Good questions require good answers…so where do I start. Bounce houses are giant inflatable structures specifically built for kids(and adults) to play and jump in; they are safe and lead free. People usually set them up for kids birthday party to entertain the children present. They are also rented to schools, churches, and festivals. The kids can jump and play in a safe environment close to adult supervision. Best part of all, its a physical activity! You can get your kids out and moving burning up some calories by having them jump around and play.
Now a little bit of history, Engineer John Scurlock is considered the founder of the "bounce house". It was first meant to be a safety air cushion used by NASA(hence the name spacewalk). It was later adapted to use for fire fighters and stunt performers. Another person who is also given credit is Bob Regehr who called them "moon walks". They where originally just an air pillow with a roof but they have modernized to what we have to today; water slides, obstacle courses and such.
Did you know the worlds biggest bounce house is 11,433 sqft? to put it in perspective, most houses are about 2000-4000sqft feet. Yikes, thats big.
I have parents ask us, "Those are for little kids, a teenager wont that". I tell them your are mistaken, we have some larger ones that even adults can have fun in. Especially if you are looking to get a water slide.
You can rent Water Slides aswell? In Houston TX

You most certainly can. People love to book giant inflatable water slides for birthday parties or any other event. When I see giant I mean it, some of them are as large as an actual house is. If you live in a hot area(like here in Houston, TX) then water slides are a godsend for you event, its basically the only outdoor activity you can do in a party when the weather is 100 degrees outside. Its no wonder we book them out solid all summer long!

Like I said, "little kids", no way. These monsters can easily handle a grown 300LB man sliding down it.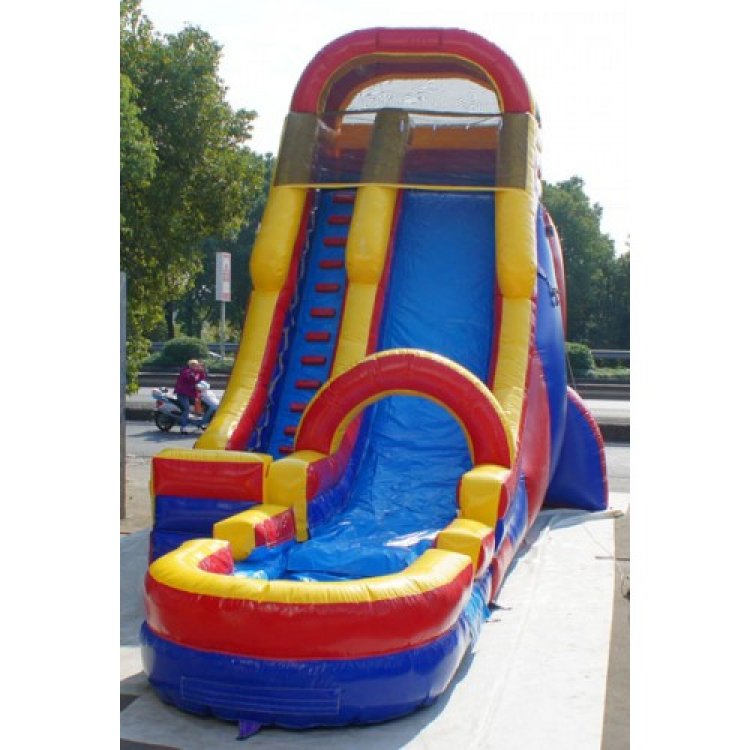 What zipcodes do you guys delivery to?
Houston Zip Codes: 77001, 77002, 77003, 77004, 77005, 77006, 77007, 77008, 77009, 77010, 77011, 77012, 77013, 77014, 77015, 77016, 77017, 77018, 77019, 77020, 77021, 77022, 77023, 77024, 77025, 77026, 77027, 77028, 77029, 77030, 77031, 77032, 77033, 77034, 77035, 77036, 77037, 77038, 77039, 77040, 77041, 77042, 77043, 77044, 77045, 77046, 77047, 77048, 77049, 77050, 77051, 77052, 77053, 77054, 77055, 77056, 77057, 77058, 77059, 77060, 77061, 77062, 77063, 77064, 77065, 77066, 77067, 77068, 77069, 77070, 77071, 77072, 77073, 77074, 77075, 77076, 77077, 77078, 77079, 77080, 77081, 77082, 77083, 77084, 77085, 77086, 77087, 77088, 77089, 77090, 77091, 77092, 77093, 77094, 77095, 77096, 77097, 77098, 77099, 77201, 77202, 77203, 77204, 77205, 77206, 77207, 77208, 77209, 77210, 77212, 77213, 77215, 77216, 77217, 77218, 77219, 77220, 77221, 77222, 77223, 77224, 77225, 77226, 77227, 77228, 77229, 77230, 77231, 77233, 77234, 77235, 77236, 77237, 77238, 77240, 77241, 77242, 77243, 77244, 77245, 77248, 77249, 77251, 77252, 77253, 77254, 77255, 77256, 77257, 77258, 77259, 77261, 77262, 77263, 77265, 77266, 77267, 77268, 77269, 77270, 77271, 77272, 77273, 77274, 77275, 77277, 77279, 77280, 77281, 77282, 77284, 77287, 77288, 77289, 77290, 77291, 77292, 77293, 77297, 77298, 77299.
Most Popular choices?
One of our fan favorites is our monster truck combo bounce house. It is big and I mean BIG. the pictures on our website do not do it justice, when you see it in person your mouth will drop or your money back. It is your typical combo, it has a bouncing area inside and a slide on the front. The slide can be used wet or dry depending on the season(or your choice). The design outside is as you guess a giant monster truck. This one is 100% guarantee to wow who ever sees it.
Another popular choice is our screamer water slide. This one is a water slide(22ft tall) with a slip N slide attached to it. Very popular during the summer, we typically rent it out every weekend, So book it advance! Age range? any really, doesnt matter if you are 4 years old or 44 years old it is perfect for everyone. We've never had anyone regret renting this one out, its always a blast at any event.
Now, I know some people are on a budget and the previous two choices may be out of price range for some, or maybe you dont have alot of room. Either way, we have smaller options for rent. The most popular of these is our regular castle moonwalk, it is normal 13ftx13ft bouncer you see everyone renting about. Its an affordable option for anyone but dont let this seem like it'll be a downer. Kids will still have a blast jumping! Therefore, it is one of the most popular choices for rent in Houston, TX. or the world probably.
We also carry many themed moonwalks, Disney, marvels, nick jr and more. Alot of people like to throw a birthday party about the latest hit movie. Frozen for example, whenever the second movie came out EVERYONE wanted to book our frozen combo. Marvel movies such as the avengers are always popular, they are a good choice you cant go wrong with. I mean really, who hasn't seen Endgame? am I right?
What else do you rent in Houston, TX?
Now, lets talk about everything we have that isn't an inflatable for rent in Houston. For starters, the tables and chairs. Who throws a party without having somewhere for people to sit on right? Where are you going to put the food? or the cake? This is where we come in! We currently have white folding chairs for rent. You might think "thats a flimsy chair, can that even hold an adult". No worries! these are commercial grade chairs that can hold up to 600lb! sit with confidence my friend. These chairs are perfect for any event, kids party, weddings, sweet 16s, graduations, and the list goes on. It be quicker to tell you what you CANT do with these chairs.
But what is a chair with no table to compliment it? We all need a partner in life and a chairs companion is the table. We carry rectangular and round tables to fit your specific need. Most people usually go with rectangular tables, I guess you could say they are the stable go to rental. Nevertheless, round tables are used more for weddings or "higher end" events. So they get loved aswell in their own way.
But why stop at just chairs and tables? why not add a tent while your at it. Yes, we have tents for rent aswell. These tents are a beautiful elegant design that is appealing to many events. The sizes vary depending on the quantity. For example, a small gathering of 10-15 or so people is good for a 10ftx10ft tent. An event hosting 40 or so people you are gonna want to upgrade to a 20×20 tent. We have alot people tell us the price to set one up for them is a bit expensive- there's a reason for this. The tents we have are durable aluminum metal tents, these bad boys are meant to weather wind and rains. Sure you can get a cheap flimsy tent for alot cheaper, just hope its not windy! One of the popular rental options for weddings are 20×40 tents, these are a terrific choice for an outside wedding, they will make the event beautiful.
Lets move on the next rentals in Houston Tx, the concessions.
We carry many concessions machines, the first of these, the cotton candy machine. Beloved carnival style cotton candy maker delivered to you. Very popular at parties you can make your own cotton candy for your guest. Im sure you've tried them at festivals, but have you ever made your own? Making your own is half the fun! and our cotton candy machines bring that fun to any event.
Next we have the popcorn machine, just like the cotton candy machine you can make your own popcorn! Watch as the popcorn machine starts to pop them and explodes with delicious popcorn, almost as fun to watch as a movie! Okay maybe not, but its still fun to make them your self, theater style. When you book one of these you can 50 servings with it, this includes the popcorn of course, and popcorn bags aswell. Nothing is needed on your end when reserving a popcorn machine.
Rounding it all out, is the snow cone machine. Like the previous machines this one allows you to make snow cones at any event. Perfect for those hot summer events to help keep people cooled. With this one, we also include 50 servings, you can 2 different syrups and cones for it, the only thing needed on your end is the actually ice. You can use any ice such as 10lb bags sold at gas stations, for example.
All these concessions machines are now for rent in and around Houston, TX.
Wait a minute..I forgot a special machine we carry. The margarita machines! Yes, you heard right. We carry margarita machines for rent aswell. These make a great addition for adult parties. If the bounce houses keep the kids busy, the margarita machines keep the adults busy. You have many choices of flavors when it comes to this machine, such as lime, strawberry, and mango. No need to worry about this machine or any of the other ones, we will stop by and set them up for you and we will show you how to operate them. They are all pretty simple to use and a quick 2 minute instruction from our delivery driver is all you need to successfully operate them.Trust us, this is a rental you wont regret ordering. That's if you even remember the next day!
Last but not least, we have yard signs for rent. This a less know thing but you can rent huge signs for yards for any event. These signs can say anything such as "happy birthday" or "congratulations". Use these to let someone know you care about them. Very eye catching for any event, you will be pleased with this one we assure you. As you can see from the picture below they are pretty big! they usually take up the entire front yard of the area we set up. They are highly visible and vibrant.
A little about my personal experience renting in Houston, TX.
 First time I ever got in a moonwalk was during one of my neighbors birthday party. I am not sure if I was small or if bounce houses where just bigger back then, but the one he had was HUGE. It was probably 3x bigger than the typical 13×13 moonwalk we rent out these days. But like I said, maybe I was just smaller back then? Anyways, what I do remember clearly was when the blower turned off on us and the stupid thing started crumbling down on us. Of course I was a kid I thought it was funny but in hindsight it is dangerous. Can you imagine a child stuck inside and having all that plastic fall on you and sufficate you? No worries though, thankfully bounce houses now are made with mesh walls so even if it falls on top of you, breathing is still possible. Yay for no lawsuit! Now, as for water slides; I actually have never used one if im being personally honest, not even as a kid. I know, I know, your thinking "but you rent this things, how can you not use one ever?". I dont know what to tell you I guess water and me just dont mix. Like oil I am a slippery fella.