Water slides - Wet Combos
for Rent
Small and Large Water Slides for rent. Water rides and water slides are a great way to cool down the scorching summer days! Have fun and get wet by going on these fun water slides and water bounce houses.
Professional delivery to
cypress, tx, houston, tx, Katy, TX, Missouri City, TX, richmond, tx, springs, tx, sugarland, tx
and surrounding areas. Please submit a quote or contact us to be sure we service your area.
The water slide rentals are much fun because you go so fast and cool off quickly. Children will line up to rent these large, brightly lit slides. Renting a water slide requires electricity and water hook-up. The hose and cord will be provided, and as long as they are within 50 feet. We offer a wide range of colors and designs for big and small water slides. Be sure to select the appropriate one for your child's age and the number of guests. Most slides can accommodate between 10-20 guests as long as they are willing to wait for a bit. Smaller children may be afraid of slides that are very tall however, all of slides at our park are safe for everyone as they have edges and some have a net on top to stop curious kids from trying to climb over the top. We will secure our slides using either sandbags or stakes so they are safe and secure in light wind conditions. We're certain that, regardless of the water slide you choose to rent you'll be satisfied and would like to rent another!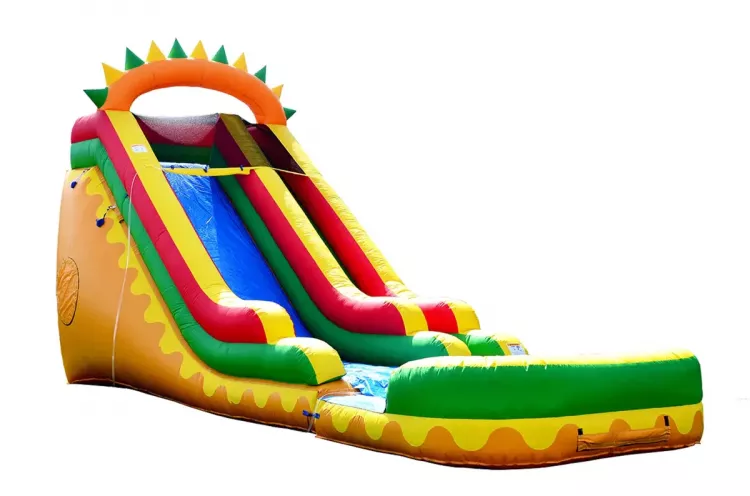 19ft Sunshine WaterSlide $285
from $285.00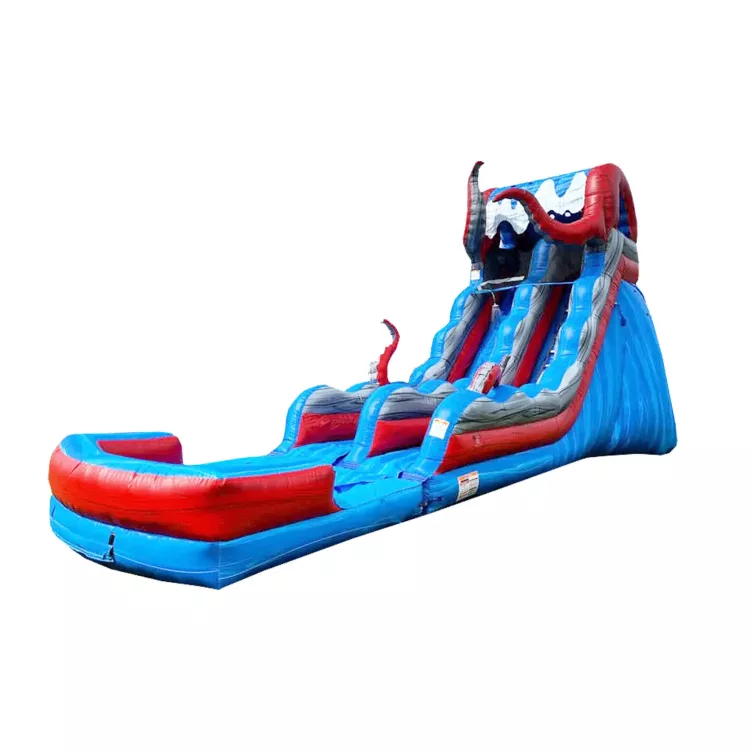 20ft Kraken WaterSlide $305
from $305.00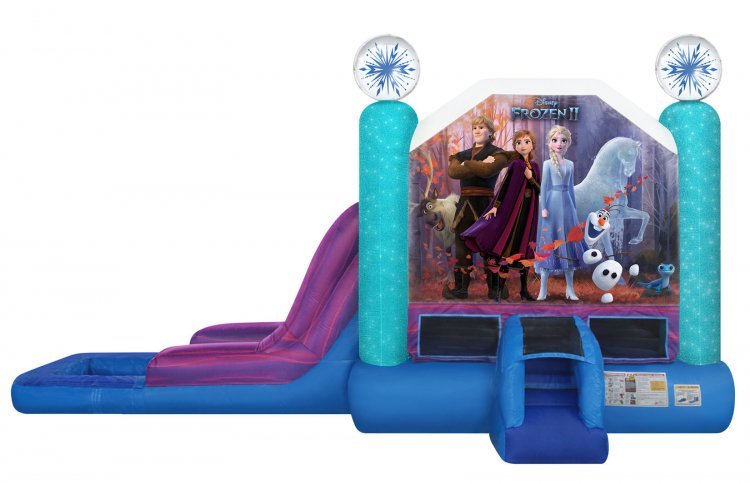 Frozen II WaterSlide Combo - $220
from $220.00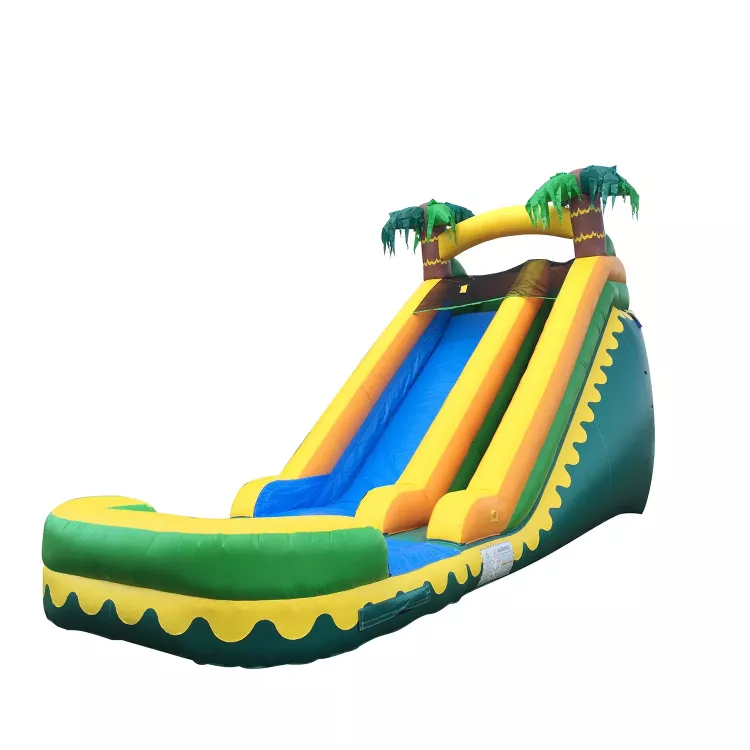 19ft Tropical WaterSlide $285
from $285.00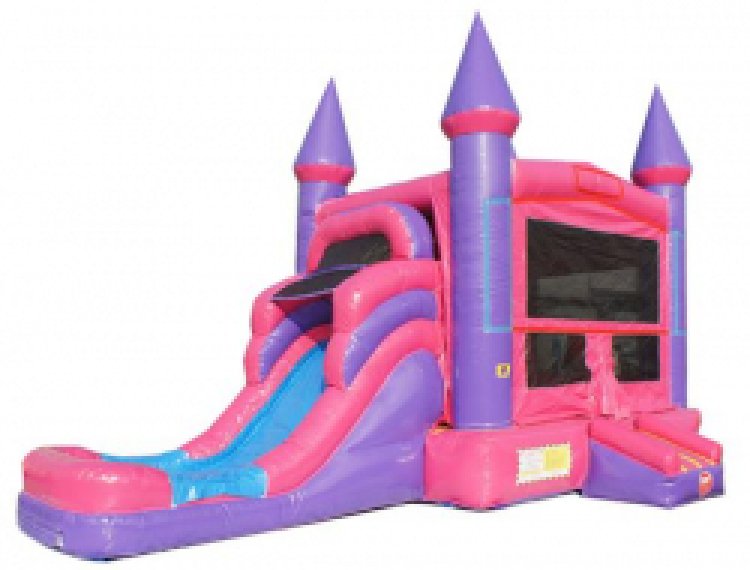 Pink Wet N Dry Combo $200
from $200.00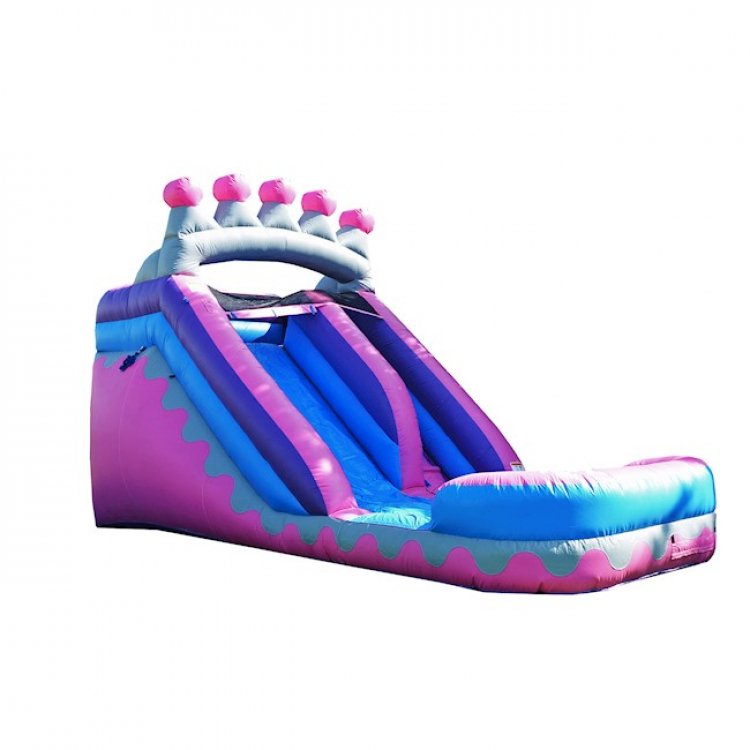 15ft Princess Water Slide $240
from $240.00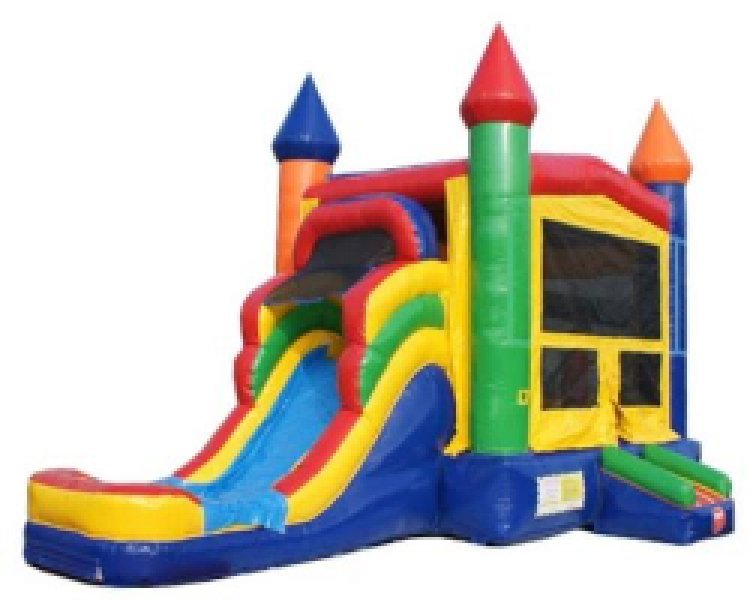 Wet N Dry Combo $200
from $200.00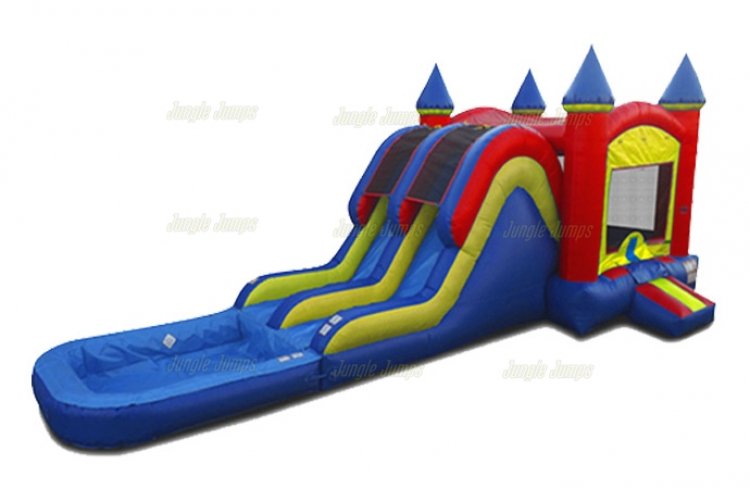 Double Lane Combo With pool $235
from $235.00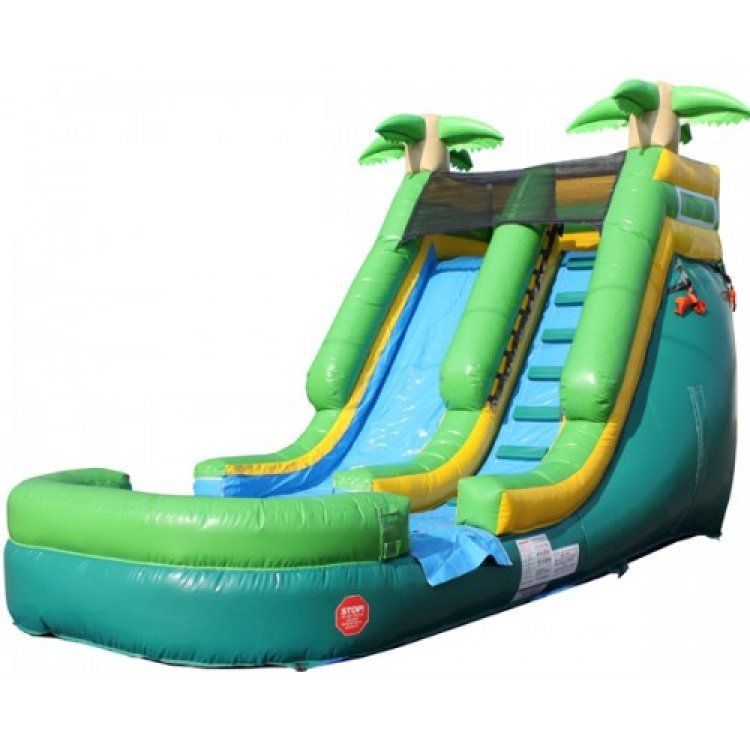 14ft Tropical Water Slide $220
from $220.00
21ft Rainbow Water Slide $315
from $315.00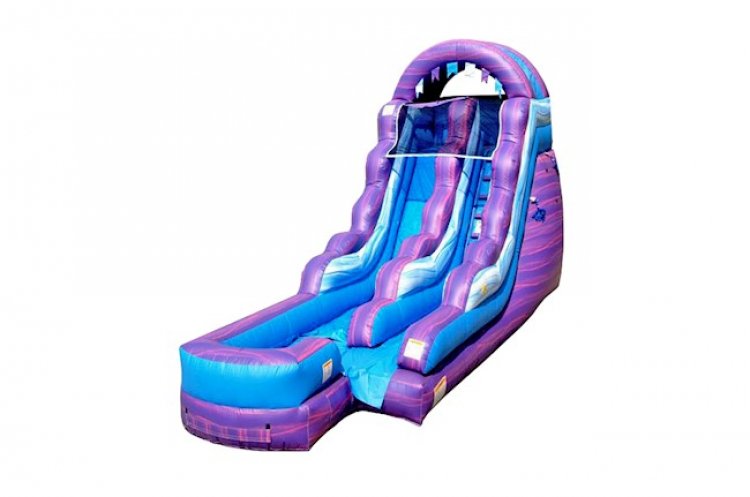 16ft Purple Water Slide $265
from $265.00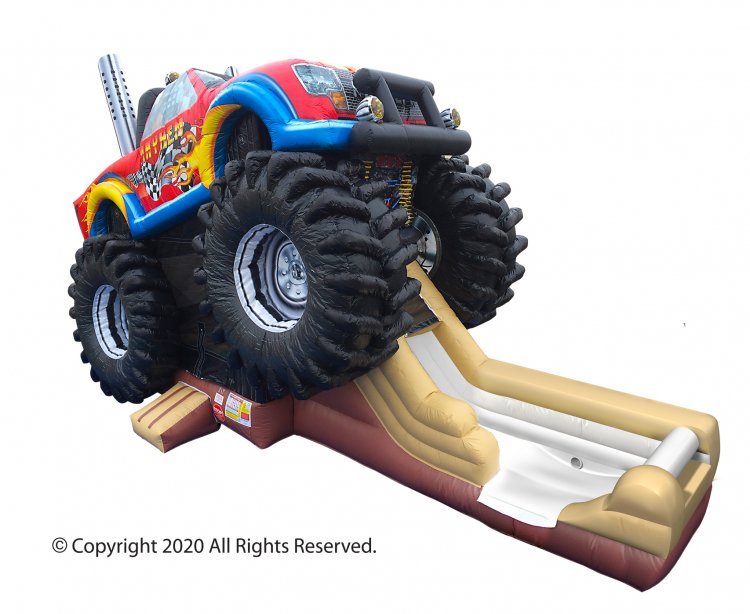 Monster Truck Waterslide combo $385
from $385.00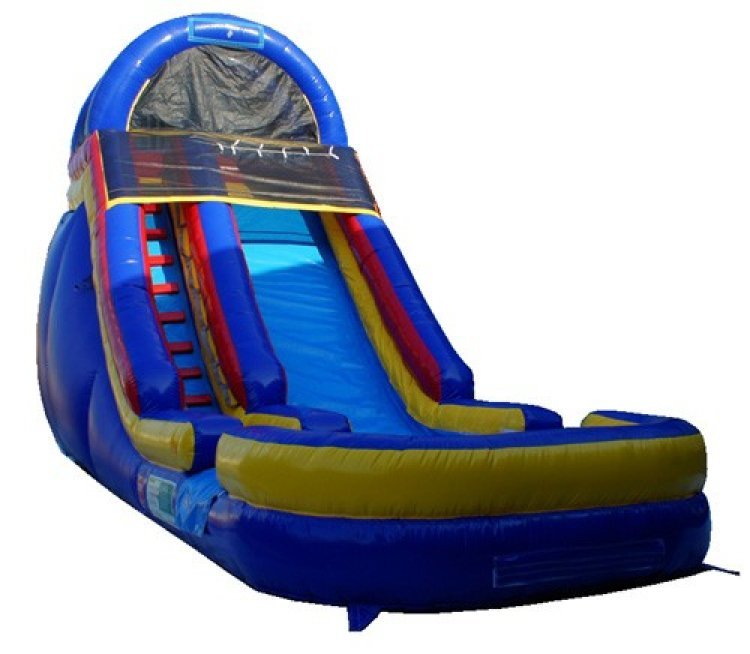 20ft Blue Water Slide $295
from $295.00
22ft Screamer Water Slide $415
from $415.00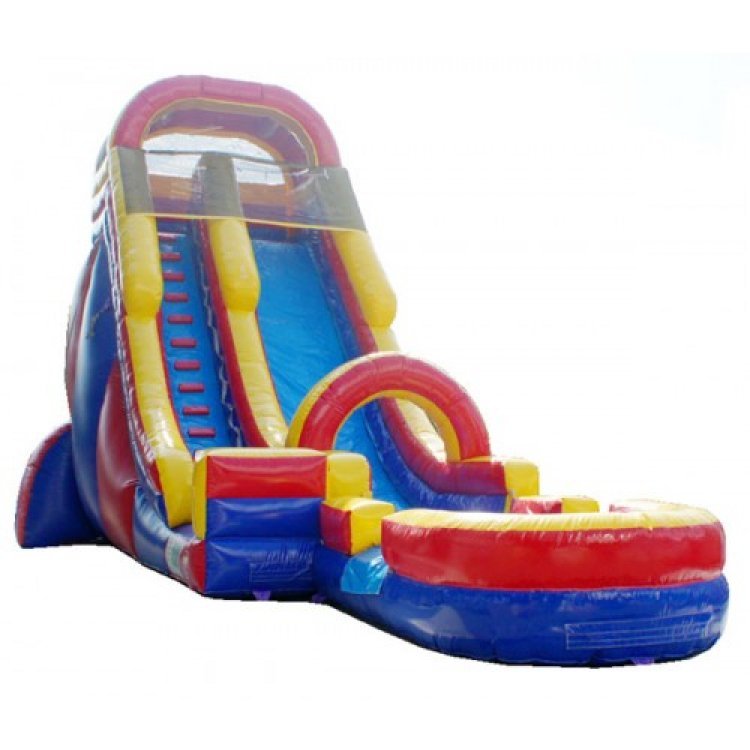 22ft Red Water Slide $330
from $330.00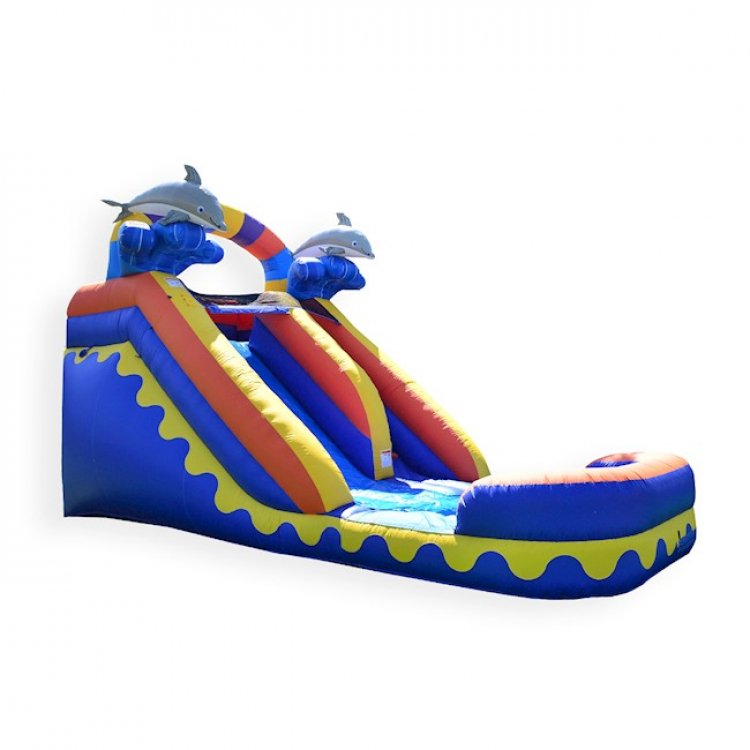 15ft Dolphin Water Slide $240
from $240.00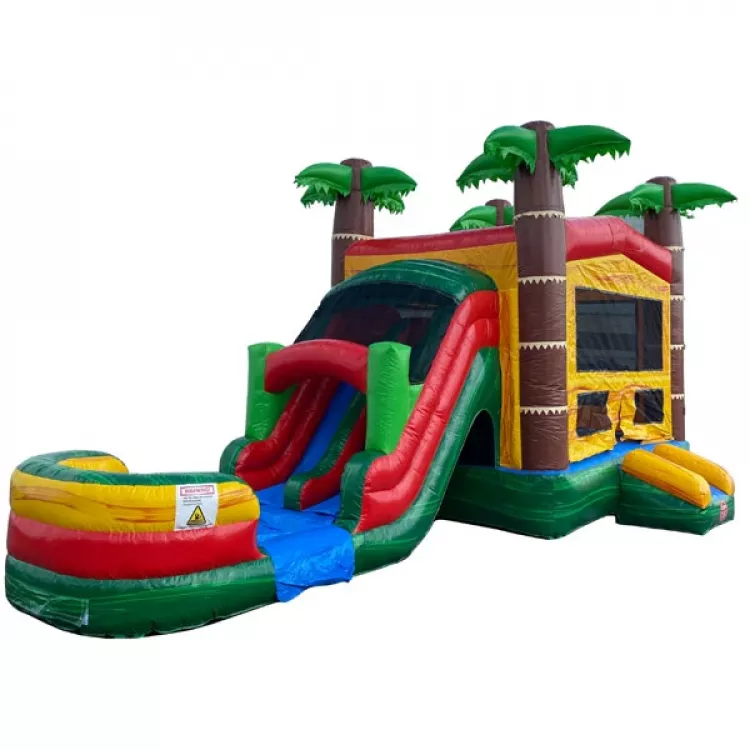 Wet N Dry Double Lane Palm Tree $235
from $235.00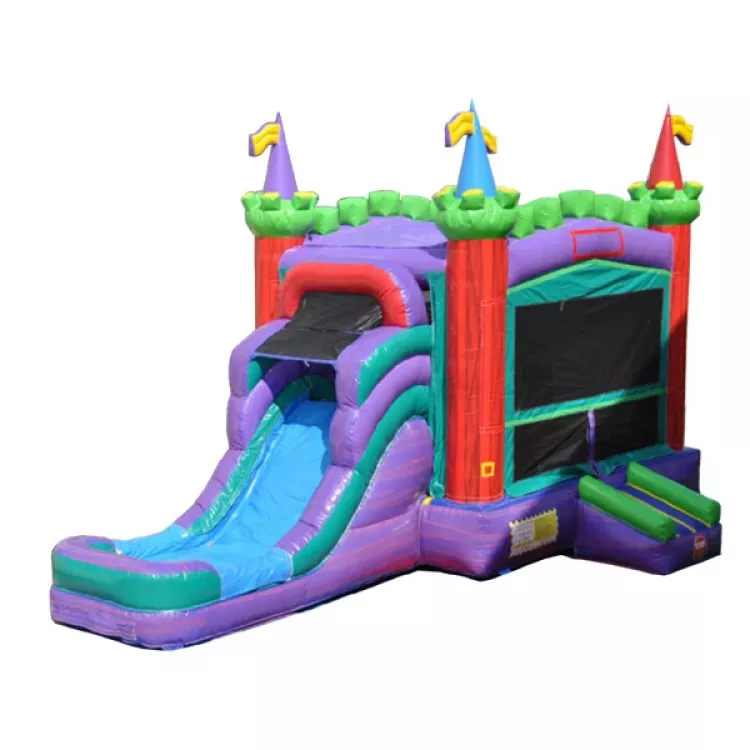 Castle Wet N Dry Combo $200
from $200.00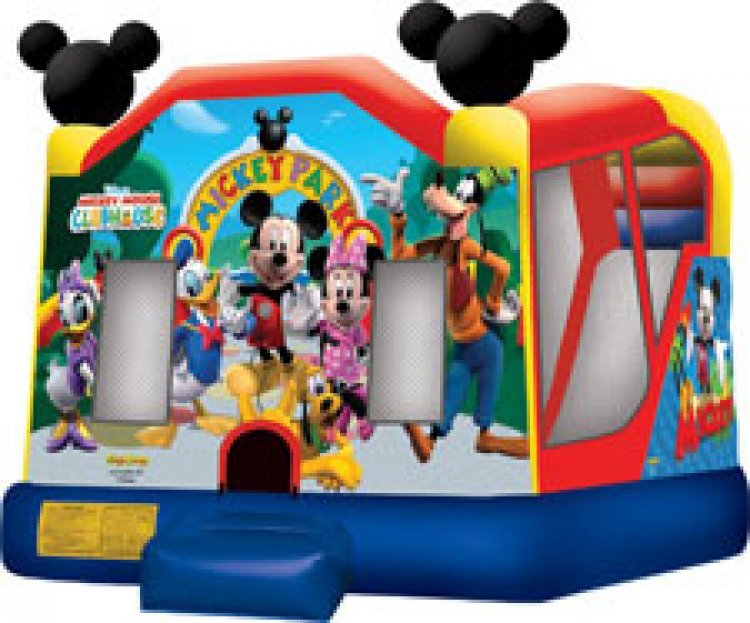 Mickey Mouse With WaterSlide $200
from $200.00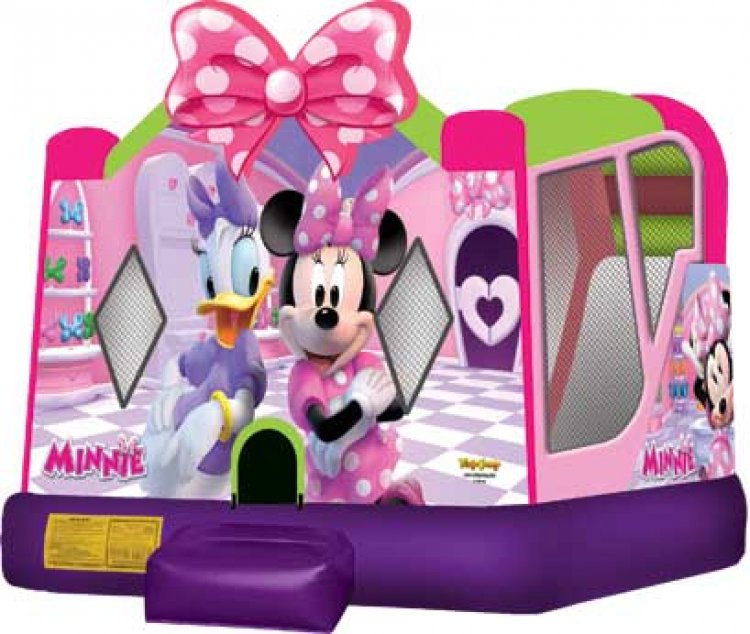 Minnie Mouse With WaterSlide $200
from $200.00